Is it time to move into your new abode? Regardless of whether you're moving across the town or across the nation, the D-day checklist will include packing all the things for your furry friend. Moving from one place to another is itself a challenging task and when you have pets to carry with you, it becomes an even more daunting and intimidating task. It gets stressful not only for you but also for your pets.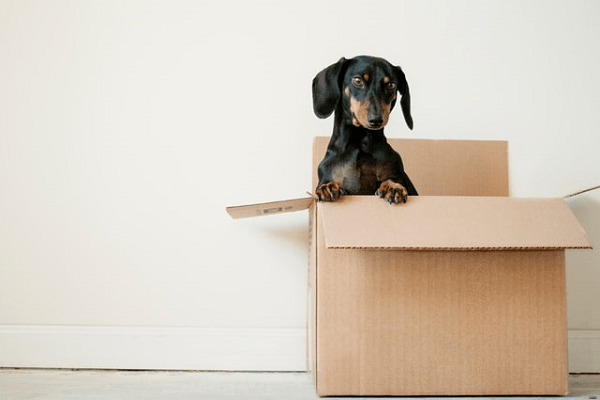 Pets usually get stressed out whenever there is a sudden unpredictable activity in the home they live in. They are always not able to adjust with a new environment. While there are people who have moved with their pets like cats, fish and dogs, there are some others who get extremely confused at the thought of moving with pets. So, we have compiled a list of the best tips that you have to follow in order to move with your pets.
Prepare yourself for the move
Stay calm to help your pets
Cats and dogs understand a lot about their owners. Though they are not able to speak or communicate but they get to know a lot. Whenever you feel stressed, they will have a clear idea of the fact. Once you misplace the tape while you're packing for your move and you start throwing tantrums, your fits will add to the anxiety of your pets. Hence, you have to set an example to your pets by remaining as calm as possible.
Keep things slow instead of being in hurry
If you tend to pack up things all at once, this will make your pet anxious and hence you have to start off the process early. No matter how many days you have to stretch the process, it is still better to go slow with packing if you don't want to scare your pets. Take occasional breaks from packing so that you can also simultaneously continue with the regular routines with your pets. They shouldn't feel left out.
It is all about telling your pet that everything is under control and that you'll keep things stable. Your pet doesn't have to worry about the move. As pets usually get anxious easily, it is necessary that you keep them calm.
Introduce your pet to a kennel
The move is going to be a scary experience for the pets. However, there are always several ways in which you can make your pets comfortable with the move. In case you make your pets travel in a kennel, motivate them to sleep within it before the trip. Reward them with his favorite treats. There are several companies that sell some of the sturdiest and most comfortable kennels for your pets.
Let them spend some time in the kennel when you are calm and present. As soon as they get used to the crate, use it for carrying them on short trips around the neighborhood, not the longer ones. In case the pets are buckled up with the help of seatbelts while moving, make them wear the harnesses while they're already at home.
Tips to move with your pets successfully
Prepare a kit overnight
The overnight kit has to be easily accessible and it should include kitty litter, dog food, grooming tools and toys to sustain your pet. During the initial few days of unpacking, try your best to keep them comfortable.
Stay in touch with your vet
In case you're moving out of locality, you should make sure your pet's vet is informed about the move. Informing your vet will mean keeping accurate records and prescription with you. You can also ask the vet to recommend another new vet who is based in the locality you're moving to.
Your pets should be kept away from action
During the move, the best way to reduce stress on an animal is to keep them in a calm area. Even if you don't wish to leave your pets inside a kennel or with a friend, at least try to keep them away from the action. You can empty a bedroom or close the door of a bedroom and keep him safe and alone. However, make sure you place a water bowl and enough food if you plan to lock him for a long span of time.
Keep your pet inside your vehicle
When you move to your new house, take the pet inside your own vehicle. Small dogs and cats can be taken in a backseat or in a carrier that should be secured with the help of a seatbelt. In case it is a bigger dog, you can move him inside a kennel and keep the kennel at the back of the car. There are some animals that feel more comfortable when you throw a blanket during the car ride so that they don't see the environment outside.
Your pet has to be kept secluded
Move the house before you move your pet. Try to set up things as much as you can, even if that means inside a room. Introduce the animal to your new home. Seclude them in a section of your house and give them enough time to adjust to the new surroundings. Give him lots of cuddles and attention and gift him blankets and toys as fast as you can.
Keep him confined until you have fully arrived
While you transport the animal to the new neighborhood, you have to be extremely careful. In case they get out without your knowledge, they might get lost as the place is entirely new. As they're inside the car, it is vital to not open the kennel until the pet is inside the home. Give them few days to adjust themselves to the new environment. If you're a cat owner, keep them indoor for safety reasons.
As it is, moving can be stressful for a family and on top of that if you're moving with your pets, you will have to be extra careful as they're delicate creatures who can't communicate with your about their problems. Make sure you follow all the above listed points during your move to make it seamless and easier.