So, now that you've started reading this post, it can be taken for granted that you are interested in becoming a dog trainer. If you've been a dog lover all throughout your life, it is natural that you'll like to change your career to becoming a dog trainer. As we know dogs are the most loyal and loving creatures on Earth, becoming a dog trainer is undoubtedly the most rewarding job. Being a dog lover, you can spend your days surrounded by dogs and you also get to assist people and the lives of their pets to bless them with a harmonious life.
Becoming A Professional Dog Trainer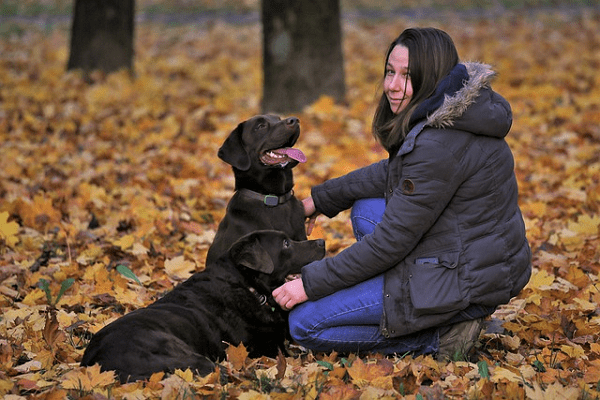 One thing that you need to know is that people usually call a dog trainer only when they face an issue while training their dogs. This implies working with dogs with different problems like separation anxiety. Such tasks can soon get challenging and stressful as helping owners get over such issues is indeed tough. Moreover, happy results aren't always guaranteed. So, if you earnestly want to become a dog trainer when your sole credentials are training your own dog, stay aware that you have real work to do.
Personality traits required to become a dog trainer
The job of training dogs means teaching people how to train their own pet dogs and this demands you to have an amicable personality. You have to be a people's person. You should have a knack for learning new things, being patient and being able to work with different new styles of learning.
Education required to become a dog trainer
At the present time, no such state or federal certification is needed to become a dog trainer but you need a certification for sure. You have to get in touch with the Certification Council for Professional Dog Trainers and the Association of Pet Dog Trainers for added details regarding this professional and the necessary certification. Trainers who have obtained the certification and hold the title of CPDT are needed to obtain continuous education credits in order to retain the title of a dog trainer.
Apprenticeship
There are very few dog trainer programs available and hence it can be a daunting task to find the best qualified professionals from whom you can learn dog training. Instead, you can watch out for a trainer who is willing to train you on as an apprentice. This is the way in which most trainers try to learn dog training.
When you are put on apprenticeship, you have to watch your mentors taking classes, take down notes in between and then start assisting the larger portions of the class on the command of your mentor. This way, you tend to learn this profession while you're already under the strict supervision of an experienced professional. He can give you the necessary feedback throughout the process of training. Though the terms of apprenticeships vary, but most last for 6 months to a year or more than that.
Apprenticeship at Animal Humane Society
The full-time trainers at AHS usually mentor apprentices for a program that is 3 months long. Once the program comes to an end, new trainers have a solid foundation in utilizing positive reinforcement to train the basic skills in teaching people to train their dogs.
Their program varies but mostly comprise of night and weekend hours, within 12 hours/week. When you commit yourself to this apprenticeship, you have to travel to their Coon Rapids, Golden Valley, St. Paul and Woodbury locations. This is a paid position where you earn $13/hour.
The applicants require having earnest interest in becoming a dog trainer or an Animal Behavior and Training Specialist at AHS.
Should I become a dog trainer?
Dog trainers usually help owners in teaching their adult or puppy canine how to be obedient and behave properly. Trainers may even mold service, show or hunting dogs. These animal care workers will most likely get injured while they're doing their jobs as these animals' behaviors are often unpredictable. They are frightened or distressed for several unknown reasons.
Career Requirements for becoming a Dog Trainer
Level of Education: High School Diploma
Certification or Licensure: Optional certification available from Certification Council for Professional Dog Trainer
Experience: Past experience of working with animals
Key Skills: Problem-solving, active listening, compassion, communication skills and physical stamina
Salary: $29,290 per year
Steps to take to become a Dog Trainer
Obtain experience with handling dogs
One of the most common ways of gaining experience with dogs is by owning one. When you own a dog, you start gaining daily experience and assist them in learning the responsibilities. If you own a specific breed of dog, it is easier for you to understand the characteristic traits of that breed. Apart from this, you may also volunteer at shelters and dog kennels to gain experience with dogs.
Get courses done on dog training
Dog trainers often complete courses through an organization or through a technical college. There are courses that offer general dog training or on a definite area of training like training for the hearing impaired or for the blind. There are no such requirements for such courses apart from a monthly fee.
Get certified as a dog trainer
Apart from law enforcement K9 units that are certified as handler or canine teams, it is voluntary to get dog training certification. Other trainers don't require certification but may require courses like Certified Professional Dog Trainer-Knowledge Assessed (CPDT-KA) designation that is offered through Certification Council for Professional Dog Trainers.
Add training and education for advanced career
A great way of advancing your career as a dog trainer is by opening a business. If you can take courses in marketing, sales and small business management, you can find new clients and retain the older ones. This way you can expand into new fields like walking and grooming. Overall, this enhances the potential of your business. On top of that, when you start dog training, you start capturing new segments of the market.
Therefore, if you're a dog lover who has always been thinking of choosing the career of a dog trainer, you can go for it. Make sure you take into account all the above mentioned details so that you abide the rules and regulations of the industry.